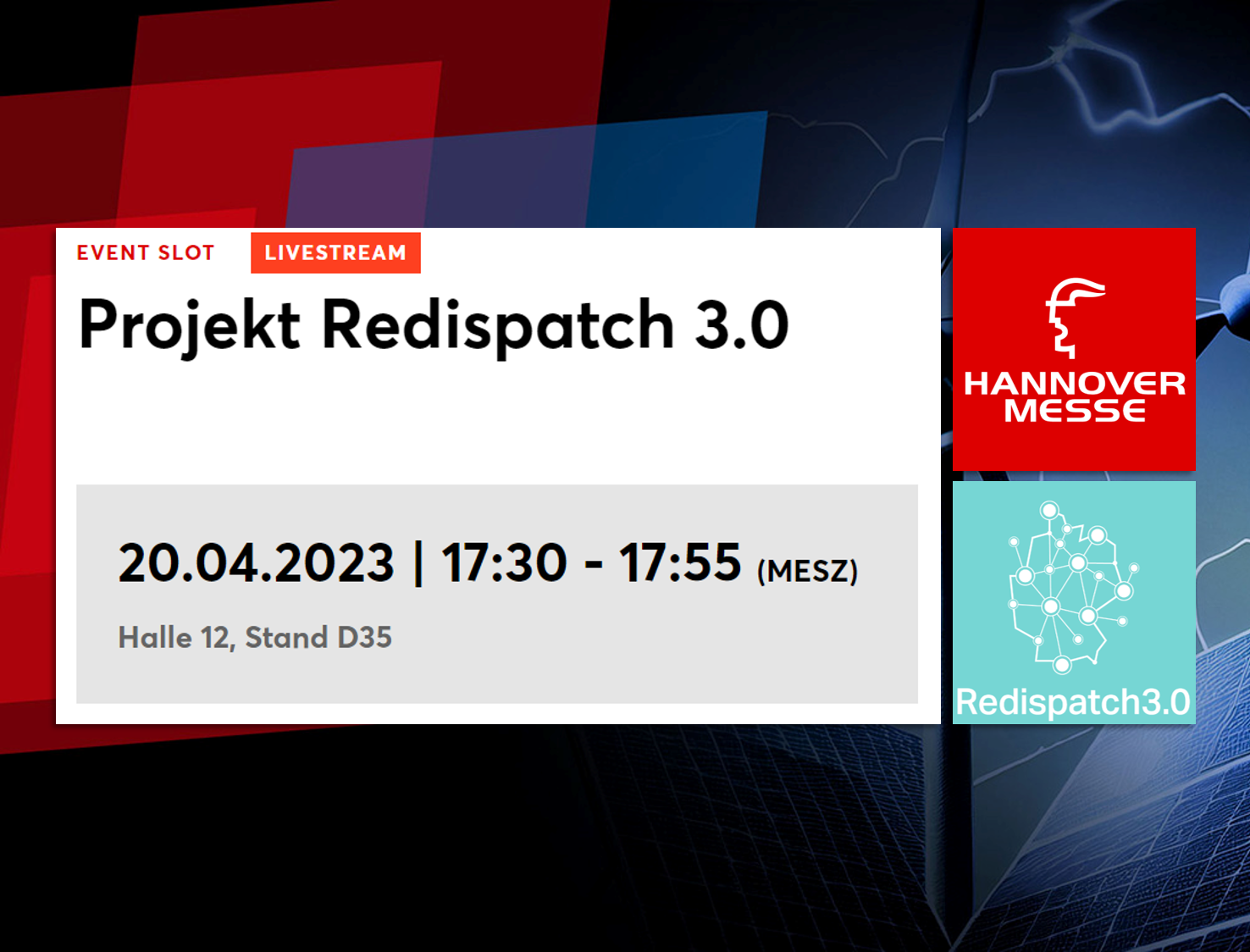 Redispatch 3.0 at Hannover Messe 2023
What does the high integration of photovoltaic systems, heat pumps, energy storage and electric cars in the low voltage mean for end customers and grid operators? The Redispatch 3.0 research project shows how these flexible resources can be used for congestion management.
Meet us at the Energy 4.0 Conference Stage at Hannover Messe!