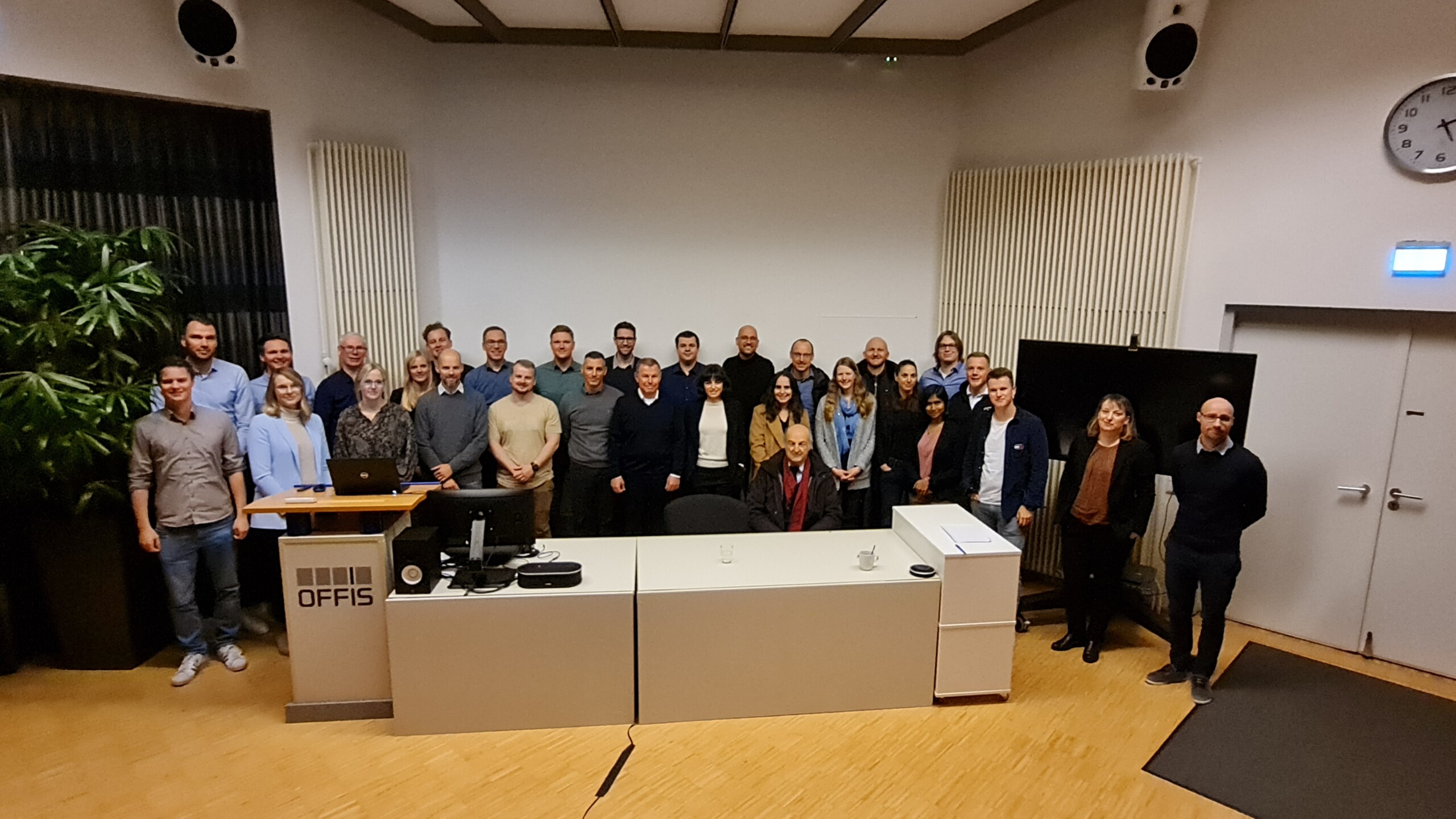 2nd project meeting in Oldenburg
On 21-22 November 2022, the 2nd project meeting of Redispatch 3.0 was held in Oldenburg, Germany with 29 research partners. On the first day, five meaningful use cases were presented and led by VDE. Thanks to all research partners as well as associated partners for their input and great work on the use case development at the first phase of the project that we could apply and further develop in other activities within the project.
On the second day of the meeting, there were two sessions parallel for technical workshops. All partners also discussed ongoing and upcoming research activities, especially preparing for the field. Currently, our research activities are in the second phase, mainly investigating the development of optimization, incentive models as well as existing controllable local system (CLS) interfaces. The technical discussion was intensive and fruitful that point out possible and realistic integration of the innovative redispatch approach idea into existing infrastructure and what are needed to prepare for the field test.
In the upcoming year 2023, we expect to develop a coordination interface and optimization of a network control system. Another research activity will focus on a laboratory experiment for real-time testing of different variants via the CLS interface to avoid delays in time-critical events. These future expected results will be demonstrated in the field test in 2024.